Ohmygosh how fun are Clint and Kim? We love their wedding at Dawn Ranch Lodge. Guerneville is so happenin' it's crazy – a once sleepy farm town nestled between the buzzing Napa County and Sonoma Wine Country, is now filled with the hippest bars and eateries where all the foodies make their mecca to. Amazing florals by Lila B. Design.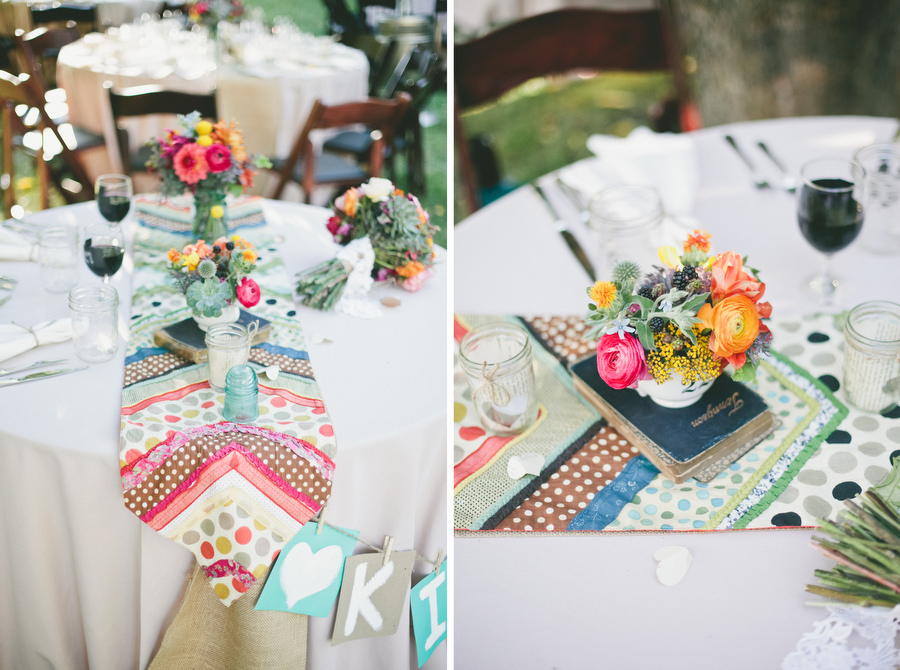 Clint and Kim knew they were meant to be together forever after their amazing trip to Peru, years go. They recreated a peruvian inspired offering that they did with a Shaman while we were in Peru, and incorporated it into their ceremony.
Yes, that is a convertible dress happening ON the dance floor!